Gym Class Hero (Paperback)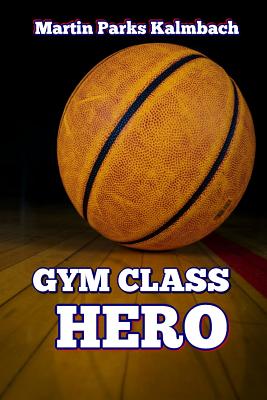 $14.99

In Our Warehouse - Expected arrival in 2-5 days
Description
---
Life is throwing a lot at Stevie Kalkannes as he begins his Junior year at Jackson High School. As basketball season approaches in northern Ohio, Stevie wonders whether he should return to playing a game he loves after being the star of the team in junior high, then giving it up in defiance of an overbearing father, a bombastic sports talk show host now divorced from Stevie's mother - and a very critical older brother, a former star player at Stevie's school. Gym Class Hero captures the emotions of a high school basketball player as he weaves his way in and out of trouble, often caused by his spurious and irreverent comments directed at coaches and teachers, and his inability to make clutch free throws in the games waning seconds. Adding to Stevie's high school quandaries is a budding romance with a devilish fickle cheerleader named Mindy, a recent transfer student. A dating novice, Stevie contemplates whether he should continue to date her as she both boosts and undermines his confidence. Stevie turns to two new friends he meets through his Food and Fitness class for help, mature H.S. Senior girls Alison and Jillian, wordies and citizen scientists, who take him under their wing to advise him about girlfriends, love, vegetarianism, yoga and mindfulness, and to his surprise, give him basketball tips to improve his game.
Title: Gym Class Hero
Author: Martin Parks Kalmbach
Genre: Fiction/General Fiction (including literary and historical)
Audience: YA/Middle Grade
Word Count: 90,525
KIRKUS REVIEW
A debut YA novel tells the story of a high school junior trying to get a grip on his basketball game--and his life.
Stevie Kalkannes' friends call him the "Gym Class Hero" because, despite his skills on the basketball court--"Known as the best three ball shooter in the school, I could rain threes, teardrops from the sky"--he has refused to play for the Jackson High School team. But during his junior year, a new coach comes to town, and Stevie decides he might want to start living up to the legacy of his star older brother, Benny. Stevie makes the cut even though he spends all his free time pining after the new girl at school, Mindy Derosiers. Despite Stevie's inexperience with romance, he and Mindy manage to hit it off--though she proves to be a more complicated girlfriend than he expected. The stress over Mindy and various unresolved emotions surrounding his family and basketball may be at the root of his new problem: missing key free throws at the ends of games. But help comes from unlikely sources. At first, Stevie thinks the two girls in his Food and Fitness class, Alison Johnson and Jillian, are just health nuts. As it turns out, their ideas about mindfulness might be just what Stevie needs to take back control of his game. Like many teenage narrators, Stevie is jocular and sarcastic. Yet Kalmbach's prose isn't one-note, and Stevie's shtick often takes a back seat to more lyrical passages: "A first period rumor, its wildfire spread by the runners delivering passes from the main office, fanning the flames--a new girl in school and you ought to see her--whole classrooms inquisitive--their fascination displacing the Pythagorean Theorem, Iambic Pentameter." Because this is a sports book, a passing interest in basketball is probably required to get the most out of Stevie's arc. The author knows the game and is skilled at capturing its drama on paper, teasing out plays into meaningful encounters. This is not a work of high drama, but it contains that potent combination of forces--friends, family, love, childhood passions, and new ideas--that summon to mind the transitional years of adolescence.
A charming, inquisitive sports tale.
About the Author
---
Martin Parks Kalmbach is a retired teacher who was a head girls varsity basketball coach for twenty-seven seasons (thirty-five years coaching in total, in several sports) which gave him insight into the teen-age athlete's mind. As a teacher of students with learning disabilities, Martin read many coming of age sports fiction novels such as Chris Crutcher's "Whale Talk" and "Athletic Shorts" with his students. He eventually took summer writing courses at the University of Wisconsin's Writer's Institute where he received favorable critiques from Kathy Steffen (Author of the "Spirit of the River" series) who gave him confidence about his amazing dialogue and voice. Martin Parks Kalmbach brings experience and knowledge and humor to this terrific coming-of-age story about the world of high school sports.