Richland Mall Rules (Hardcover)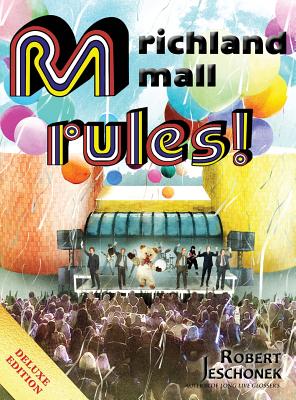 $49.99
Email or call for price.
Description
---
Once upon a shopping center, the Richland Mall was the place to shop, eat, meet, play, and be seen in suburban Johnstown, Pennsylvania. Decades after its closing, this classic mall returns to life in the pages of this one-of-a-kind book. For the first time, the whole true story of the Richland Mall, its creators, its employees, and the shoppers who loved it has been told, complete with surprising secrets and inside stories from those who knew it best. You'll never forget this trip through an unforgettable period of retail history, from the mall's miraculous beginnings to its glory days in the 70s and 80s to the struggle to save it from going out of business. Hundreds of rare photos and images, never before gathered in one place, will whisk you back to the people and moments that made the Richland Mall great, then carry you forward to modern-day reunions of mall employees where the disco music and nostalgia never stop. Relive the story of a lifetime on a magical journey straight out of your favorite memories and dreams. If you've ever longed to return to the mall where you always felt at home, or you just crave a simpler, sweeter place where the Super Chick sandwiches, Capri pizza, and Sweet William clown sundaes are always delicious and the customer is always right, step inside. Richie the Pook invites you to the grand reopening of the mall that comes to life every time we shout...Richland Mall Rules
*This deluxe hardcover edition features full-color photos and graphics throughout. Also available in a discount black-and-white paperback edition.