Selah's Sweet Dream (Dream Horse Adventures #2) (Paperback)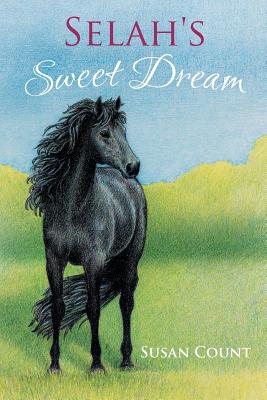 $10.49
Email or call for price.
Other Books in Series
This is book number 2 in the Dream Horse Adventures series.
Description
---
American Horse Publications - FIRST PLACE - Equine Fiction
Feathered Quill - GOLD Award Readers Favorites - GOLD Award
Twelve-Year-Old SELAH (Say-la) aspires to be an equestrian superstar. That would require a horse.
HER DILEMMA: Grandpa wants nothing to do with horses. THEN: Selah sees buzzards circling the grasslands behind Grandpa's farm. They are stalking a horse trapped in wire and Selah is its only hope. DANGEROUS: The horse is wild and defiant - jeopardizing Selah's dreams. FOILED: The legal owner searched for the horse for two years and wants it back. BUT: Selah is confident that God will provide her heart's desire. MEMORIES: Grandpa shows Selah a video, from long ago, of a phenomenal equestrian. Selah declares that she wants to be like her and Grandpa explains the rider was her grandmother. HOPE: A world renowned horse trainer offers to train Sweet Dream and Selah. FOILED AGAIN: Her parents could ruin everything unless Sweet Dream's unruly behavior ruins it first. LOST: Selah's opportunity to mirror the equestrian talent of her renowned grandmother evaporates when the horse causes mayhem at the trainer's facility. NEVER GIVE UP: Will Selah gather her courage and face up to the trainer to save her aspirations?
About the Author
---
Captivated by The Black Stallion series, I consumed horse books. I love all things horse and am a devoted student of equine training techniques of all disciplines. I am caretaker of three equine blessings. They are a gift of His unmerited favor. The only thing more fun than riding horses is writing stories about them. Ride along with me: https: //www.susancount.com/
Praise For…
---
KIRKUS REVIEW
• An engaging horse tale with a lot of heart. The story has plenty of suspenseful passages to keep readers engaged.

READER'S FAVORITE – FIVE STAR REVIEW
• Never a dull moment… A simple and elegant story with a good message.

READER REVIEW EXCERPTS
• Delightful… Wholesome page turner… Could hardly put it down… For girls of all ages… Want to read it again… Well crafted… It reminds me of the classic horse books… Sweet… Adventure and surprises… Two thumbs way up… The only problem is every reader will want their own horse.