I Can Make a Water Dance (Paperback)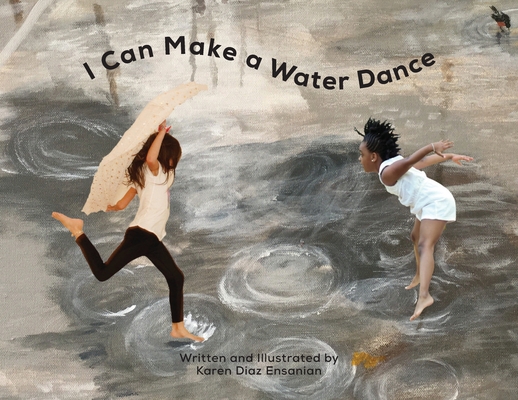 $11.99
Email or call for price.
Description
---
I Can Make a Water Dance is the first in a planned series of children's dance and science discovery books, that connects dance with processes in nature. Dancers magically rise out of the mist, curl like splashes in the river, and sail as trailing clouds. The embodiment of natural phenomena allows the dancers to learn about the water cycle in a unique way, learn something about their own bodies, and stimulates creative thinking.
The book is presented in two-page spreads. The left side contains text that describes the stage of the water cycle, poetry that vividly portrays the action that is taking place, and a question that invites the readers to think of additional ways that movement can be found in that phase of water. The dynamic movement words invite young listeners to transform themselves into water and extend their vocabulary, helping develop literacy.
On the right side of the spread is a lush painting demonstrating how that stage of water moves. Superimposed dancer photos on the paintings are presented as part of the action. Creating a dance about water immediately becomes understandable.
There are fifteen paintings that include Mist, Clouds, Storm Cloud, Rain, Puddle, Rainbow, Snow, Ice, Stream, River, Waterfall, Lake, Geyser, Ocean, and Water Cycle. Near the end of the book is a two-page spread of all the dancers with accompanying action words, inviting children to create their own dance. The final page includes tips for parents and teachers.