Forever Thirteen: Joey's Story (Paperback)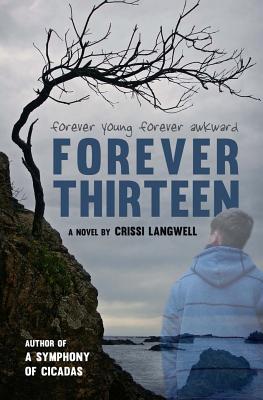 $14.95
In Our Warehouse - Expected arrival in 2-5 days
Description
---
An award winning novel that takes on school bullying, the other side of life, and the strength within the bonds of friendship.
This is Joey's story, a thirteen-year-old boy stuck in the afterlife, mourning the loss of everything he never got to be. In death, he's just a short, chubby, geeky boy...forever. And he's certain there's no worse fate. But when Joey takes a peek at those he left behind, he becomes aware of just how bad his best friend Cameron is taking his death - and how no one seems to be noticing. As the kids at school get more creative in their cruelty, Cameron plummets deeper into depression and self-destruction. Joey realizes if he doesn't step in, Cameron is going to do something he can't take back. And there are limits, because there is only so much a spirit can do in the world of the living.
Forever Thirteen tells the tale of a boy who lived his life in fear of other people's opinions of him, dying before he understood that he was the one holding himself back. In his death, Joey discovers that it's never too late to make things better. This book is the follow-up / companion novel to A Symphony of Cicadas.