Night Letter (Hardcover)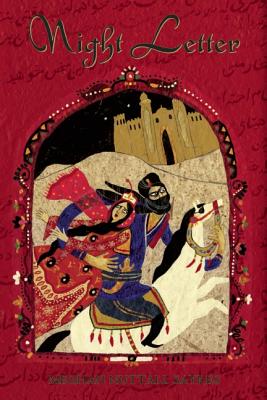 $18.99
Email or call for price.
Description
---
"This fast-paced adventure is filled with tension, excitement, and a realistic sense of history. The main characters are well drawn, and both Anahita's independent spirit and her determination will resonate with readers. The novel is imbued with details featuring the rich and exotic rituals, dress, poetry, and customs of early-20th-century Persian and Uzbek cultures and quotes from poets such as Rumi and Omar Khayyam. Numerous Farsi words-all explained in context and/or in the glossary-add authenticity to the tale. The novel includes a discussion guide and notes about slavery, past and present, coupled with websites indicating ways in which readers can help victims of human trafficking. Anahita's epic love story captures the mystique of long-ago Persia while providing a framework for exploring issues of social justice still relevant in our own times." --Nancy Menaldi-Scanlan, "School Library Journal"

About the Author
---
Meghan Nuttall Sayres is a tapestry weaver who has traveled to Iran and elsewhere in the Middle East and Central Asia, where she has met with scholars, carpet weavers, dyemasters, and merchants to study the age-old techniques, symbolism, and Sufi poetry that infuse many rugs woven throughout the region. Her debut novel "Anahita's Woven Riddle" (reissued by Nortia Press in 2012) has been translated into Persian, Hebrew, and Italian. It was chosen as an American Library Association (ALA) Top Ten Best Books, an American Booksellers Association Book Sense/Indie Pick, and an ALA Amelia Bloomer Feminist Choice Book, among other awards. While researching "Night Letter" Meghan traveled by train across the deserts of Uzbekistan to the ancient cities of Samarkand and Bukhara, plotting scenes and imagining Anahita's possible escape routes. Other books by Meghan include "Weaving Tapestry in Rural Ireland" and "Daughters of the Desert: Tales of Remarkable Women From the Christian, Jewish and Muslim Traditions" (co-author). She is also editor of the anthology "Love and Pomegranates: Artists and Wayfarers on Iran." Meghan lives in Washington State. For more information about the author and this book, including discussion guides, please visit www.meghannuttallsayres.com and www.writingandwandering.blogspot.com.
Praise For…
---
Intrigues, a kidnapping, and a rescue attempt kept me turning the pages of this novel. Long after finishing the book, I kept thinking about the inner wisdom Anahita receives that helps shape her destinythe story resonates like a Sufi poem."
Marilyn Carpenter, PhD, Professor Emeritus, Eastern Washington University, and founder of The Children's Book Compass

Meghan Nuttall Sayres has once again shown her gift of story telling. Night Letter is a new epic love story that captures the mystique of Persia and the will of a woman to survive an unpredictable adventure."
Shahrokh Ahkami, editor, Persian Heritage Journal

A visual and literary feast."
Fahimeh Amiri, Amiri Fine Arts, illustrator of The Prince Who Ran Away: The Story of Gautama Buddha

The history of modern Iran is unknown to most Americans, yet the call for justice based on true events dramatized in Night Letter is greatly relevant to the world today."
Bob Greene, Pacific Northwest Booksellers Association, and retired owner of the indie bookstore Book People of Moscow, Idaho

Night Letter is an engrossing adventure of love and danger amidst the social turmoil of 19th century Persia."
Constance Vidor, recipient of the U.S. Board on Books for Young People Bridge to Understanding Award, and Director of Library Services, Friends Seminary, New York City