Once Upon a River (Hardcover)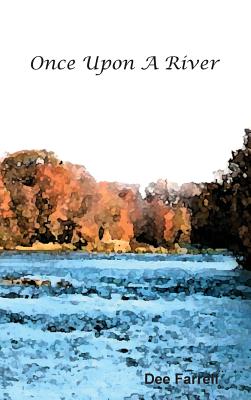 $19.99

In Our Warehouse - Expected arrival in 2-5 days
Description
---
Amid braves, chiefs, spies and soldiers, a young French woman must hold her own to stay alive. Adelle Chaboillier risks everything to obey her God but the decision plunges her into the heart of a dangerous conspiracy involving the French forts and Native American tribes.
Reynard DuPree has sacrificed all for loyalty to his Wendat family. But one act of mercy drives him to another type of sacrifice, one he may not survive.
Adventure follows Jean Baptiste. Or is it the other way around? But in this escapade a snare awaits that leaves a scar on his heart. He will never be the same.
Will Adelle be strong enough to save the men who could save her?
Adelle Chaboillier the young daughter of a French trader finds herself entangled in the turbulent politics and prejudices of the Old Northwest. When she survives a raid on her father's trading post, she is befriended by a man who knows more about her than she does. But deciding if he is friend or foe is not easy since he leads her from one dangerous adventure to another. She finds nothing is as it seems. She is taken in by the Wendat tribe, but they are plotting war with the French. She is in love with a French soldier, but he goes missing and turns up in a British trading post. She is rescued by an Odawa, but he is working for the French commandant as a spy. When she finally reaches Fort Pontchartrain she risks being tried as a traitor and then defends the man accused of murdering her father. She is certain love has eluded her forever. Her future depends upon her being wrong.
​​​​​Farrell's book provides an excellent portrayal of early Native American culture and its interaction with settlers...
Kc Kopaska Native American Ministries of the Assemblies of God
Once Upon A River is the fictional account of the Conspiracy of Nicholas. It is set in Michigan and Ohio during 1746-1747. It is appropriate for young adults and contains light romance, Christian themes and some descriptions of violence. Other books in this category may be described as historical fiction, inspirational historical fiction, Christian fiction, Christian historical romance, Christian Native American, Native American fiction and Native American literature.
Find more at Flyingeaglepublications.com