Leonardo Da Vinci Gets a Do-Over (Innovators in Action) (Paperback)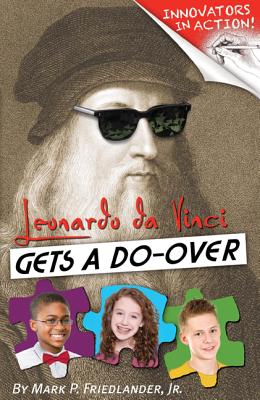 $12.95
Email or call for price.
Description
---
Si bien la lactancia materna usualmente se considera un tema de la mujer, los hombres tienen un papel crucial, no's lo en alentar a sus parejas a amamantar, pero tambi n en ayudar a crear una cultura en la cual la lactaci n materna es visible, aceptada y valorada. Este folleto altamente divertido les da a los hombres las respuestas a los temas que m's les preocupan. Now in full color Ahora a todo color.
About the Author
---
Mark P. Friedlander, Jr. is an attorney in Fairfax, VA. An Air Force pilot in the Korean War, he loves studying technology, history and science. He has written extensively, for both adult and young adult audiences, on subjects ranging from Shakespeare to aviation history, contagious diseases to forensic science. He can be reached at Mark@ScienceNaturally.com.