The Pondstown Rescue (Paperback)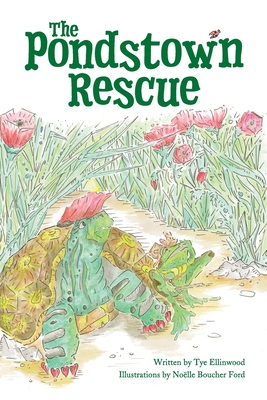 $10.95
In Our Warehouse - Expected arrival in 2-5 days
Description
---
The Pondstown Rescue is an adventure story that tells of an eventful summer for the various frogs, toads, turtles, newts, and salamanders who inhabit the legendary Pondstown.
See what happens when newcomers arrive in town and how they are greeted. Meet Mr. Slowly and discover how the clever Ms. Leaper, a graduate of Amphibian University, aids the other residents of Pondstown in figuring out how to turn the unfortunate turtle over when he ends up stuck on his back.
Learn how the town reacts when they discover that their beloved mayor, Mr. Hopper, has been frog-napped by a mysterious "Twoleg."
Follow the adventures that the amphibians and reptiles of this close-knit community encounter as they set off to trace the path the "Twoleg" took when he carried the mayor back to the wooden castle and imprisoned him in a small see-through room. However, real danger lurks for Mr. Hopper in that castle as he discovers he is not alone in being a prisoner. Another captive creature lurks nearby.
See how the determined rescuers discover that they can only free their mayor by acting together.