Fearless Warriors (Paperback)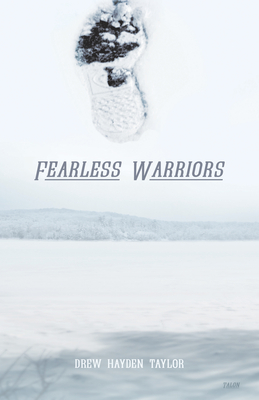 $19.95
Email or call for price.
Description
---
Internationally acclaimed as a playwright, screen-writer, comic and sardonic commentator on the endless gaffs, absurdities and the profound and painful misunderstandings that continue to characterize social interactions between aboriginal and non-aboriginal peoples, Taylor's stories in Fearless Warriors are a full frontal assault on stereotypes of all kinds and an edifying affirmation of humanity unlike anything else in fiction. Each of these stories is as remarkably different in terms of its unique narrative tone, origin and direction, as are the characters of his plays, making Taylor's singular collection of fictions quite intentionally much more than the sum of their parts. By degrees dramatic, shocking, tender, chilling, affirmative and tragic, each story takes on a different clich or "common sense understanding" of inter-racial and inter-cultural relations, all of them suffused with the incomparable wit, gentle and generous humour, mercilessly critical edge and profound emotional empathy of a master story-teller. No quarter is given, nor is it taken--Native stereotypes of White culture are as fair a species of game for this writer as any other. Ultimately, each of these narratives becomes a bridge of understanding between cultures, giving its readers access to the seemingly inexplicable actions of characters at the distant edges of our imaginations--even just one of these stories, "The Boy in the Ditch," does more to illuminate the tragedy of the pre-teen gasoline sniffing culture of Davis Inlet than any number of Royal Commissions will ever do. Carefully re-edited, with its concluding story replaced, we are proud to release this new edition of unforgettable stories Talonbooks first published in 1998.
About the Author
---
Drew Hayden TaylorHailed by the Montreal Gazette as one of Canada's leading Native dramatists, Drew Hayden Taylor writes for the screen as well as the stage and contributes regularly to North American Native periodicals and national newspapers. His plays have garnered many prestigious awards, and his beguiling and perceptive storytelling style has enthralled audiences in Canada, the United States and Germany. One of his most established bodies of work includes what he calls the Blues Quartet, an ongoing, outrageous and often farcical examination of Native and non-Native stereotypes.
Praise For…
---
"Taylor's stories will make you cringe, cry and, when you really need it, laugh a little."
Windspeaker