Home Is Beyond the Mountains (Paperback)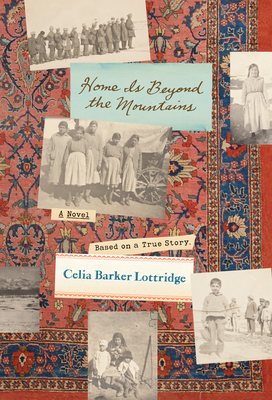 Email or call for price.
Not Available at This Time
Description
---
When the Turkish army invades northwestern Persia in 1918, nine-year-old Samira and her parents, brother, and baby sister are driven from their tiny village. Taking only what they can carry, they flee into the mountains, but the journey is so difficult that only Samira and her older brother survive. Shunted from one refugee camp to another, from Persia to Iraq and back again, Samira finally ends up in an orphanage, where it seems that she will live out her childhood. Then Susan Shedd, the new orphanage director, arrives and, to Samira's amazement, announces that she will take all the children back to their villages to make new lives for themselves. With wonder and fear, Samira and three hundred other orphans embark on an epic march of three hundred miles through the mountains towards home.

About the Author
---
Celia Barker Lottridge is a writer and storyteller who has written several highly acclaimed picture books and novels, including Ticket to Curlew (winner of the Canadian Library Association Book of the Year for Children Award and the Geoffrey Bilson Historical Fiction Award), Wings to Fly (winner of the Violet Downey Award and shortlisted for the Hackmatack Award), Berta: A Remarkable Dog (nominated for the Texas Bluebonnet Award, Horn Book starred review) and Stories from the Life of Jesus (Publishers Weekly starred review). She wrote Home Is Beyond the Mountains after hearing her mother's stories about growing up in Persia and after reading letters written by Celia's aunt, Susan Shedd. A former children's librarian and a well-known storyteller, Celia was born in Iowa and raised in the United States. She now lives in Toronto.
Praise For…
---
Short-listed for the IODE Violet Downey Book Award, 2010

A CCBC Best Book for Kids and Teens, 2011

"[A] triumphant story." School Library Journal

"My top pick for an all-engrossing new novel" Toronto Star