Miskeen: The Dancing Horse (True Horse Stories #3) (Paperback)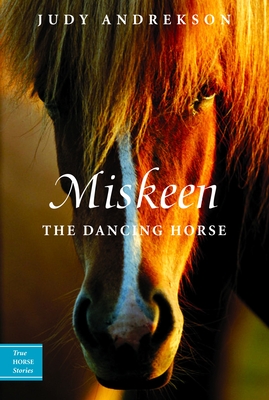 $7.99
Email or call for price.
Other Books in Series
This is book number 3 in the True Horse Stories series.
Description
---
Miskeen was born in obscurity on a Russian farm, sold to a traveling circus, and earned a reputation performing in small towns in the 1980s. He was schooled first as a liberty (rider-less) horse and then as a "dancing" (dressage) performer. Dancing was what he did best, and he was often observed trotting on the spot whenever he heard music. He matured into a magnificent, highly trained and valuable animal. But then tragedy struck.

Confined in his stall after an exhausting day of performances in unbearable heat, Miskeen was spotted by a boy. The boy took up a training whip and beat the horse mercilessly until, in panic, Miskeen struck out. The boy was bitten severely, and, in retribution, Miskeen was ordered to have all his teeth pulled so that he could never "turn vicious" again. Suddenly the magnificent animal was disabled, humiliated, unable to eat, and totally worthless to those who had prized him.

Miskeen would have died, had he not been rehabilitated by a young British woman named Vicky Malia. He recovered, eventually rewarding his new owner with private dance performances. It seemed he still had an ear for music and a memory of grander days. Miskeen is dancing still.
About the Author
---
Judy Andrekson grew up in Nova Scotia with a pen in one hand and a lead rope in the other. She moved to Alberta at the age of twenty to pursue her greatest passion — horses, and by her thirties, she had begun to write seriously. She now works as an educational assistant and writer. Judy Andrekson lives in Sherwood Park, AB.

David Parkins is the award-winning illustrator of over fifty children's books. He began his career at Dyfed College of Art in Wales, studying wildlife illustration. He then went to Lincoln College of Art for three years, and has been a freelance illustrator since his graduation in 1979.