Season of Rage: Hugh Burnett and the Struggle for Civil Rights (Paperback)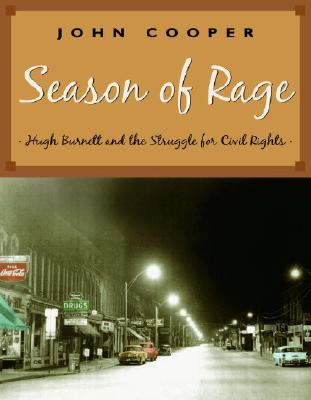 $9.95

In Our Warehouse - Expected arrival in 2-5 days
Description
---
The last place in North America where black people and white people could not sit down together to share a cup of coffee in a restaurant was not in the Deep South. It was in the small, sleepy Ontario town of Dresden.

Dresden is the site of Uncle Tom's Cabin. Slaves who made their way north through the Underground Railroad created the thriving Dawn Settlement in Dresden before and during the Civil War. They did not find Utopia on the Canadian side of the border, despite their efforts.

In 1954 something extraordinary happened. The National Unity Association was a group of African Canadian citizens in Dresden who had challenged the racist attitudes of the 1950s and had forged an alliance with civil rights activists in Toronto to push the Ontario Government for changes to the law in order to outlaw discrimination.

Despite the law, some business owners continued to refuse to serve blacks. The National Unity Association worked courageously through a variety of means of protest to change attitudes.

The story of their season of rage is told in this compelling new book.
About the Author
---
John Cooper has been a writer all his life. In addition to writing books, he is a corporate communications specialist. His interest in African-Canadian history was sparked as a twelve-year-old, when he read Black Like Me. John co-wrote and edited My Name's Not George and wrote Shadow Running, a book for adults about Ray Lewis. In 2002, he wrote his first book for young adults, Rapid Ray: The Story of Ray Lewis. John Cooper lives in Whitby, Ontario with his wife and three children.