Thanks to the Animals (Hardcover)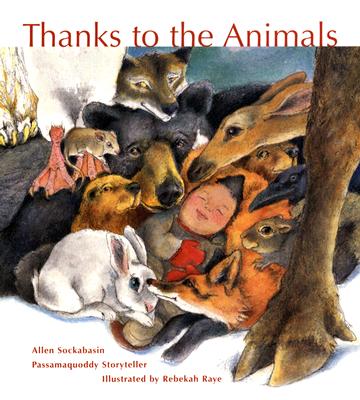 $16.95
Email or call for price.
Description
---
"This book is a joy to read-a hymn to the wild world, sung in warm illustrations, told in the most reassuring of words." -Charlotte Agell, author and illustrator of "Dancing Feet" "This delightful story is a wonderful example of both the subtle directness and the deep awareness of our relation to the natural world that characterizes the very best American Indian traditional storytelling. Allen's voice is both gentle and strong. I can't think of a book I could recommend more highly for anyone who wants to give a young reader a true picture of the Native way of seeing, teaching, and understanding." -Joseph Bruchac, a storyteller and writer whose work often reflects his own American Indian (Abenaki) ancestry. His recent books for young readers include the award-winning novel "Skeleton Man" and the picture book "Jim Thorpe's Bright Path"