Liber Null & Psychonaut: An Introduction to Chaos Magic (Paperback)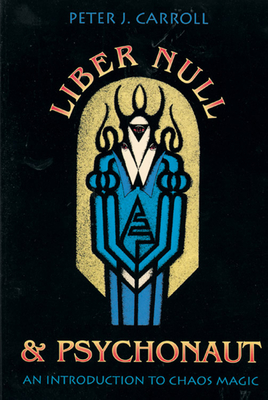 $18.95
Email or call for price.
Description
---
Two complete volumes in one. Liber Null contains a selection of extremely powerful rituals and exercises for committed occultists. Psychonaut is a manual comprising the theory and practice of magic aimed atthose seeking to perform group magic, or who work as shamanic priests to the community.
About the Author
---
Peter J. Carroll began his career in Magic at London University where the Chemistry proved so tedious that he settled on a pass degree in that and an unauthorized first in Magic, with Liber Null & Psychonaut emerging as his postgraduate thesis over the next several years whilst teaching high school science. He is past Grandmaster of the Magical Pact of the Illuminates of Thanateros, Chancellor of Arcanorium College, Acting Marshall of the Knights of Chaos, and a Bard of Dobunni Grove. He maintains a personal website at specularium.org.