All Coyote's Children (Paperback)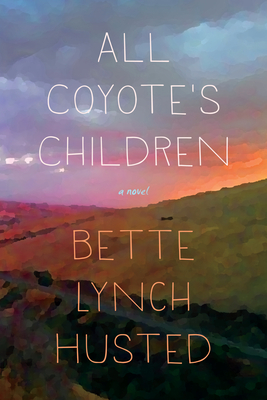 $18.95

In Our Warehouse - Expected arrival in 2-5 days
Description
---
Jack and Annie Fallon had been living what seemed the ideal life with their son Riley, spending the school year in Portland, where Jack was a professor of Native American history, and summers at Jack's family ranch in northeastern Oregon, on land surrounded by the Umatilla Indian Reservation. But a good way of life can disappear almost overnight, as the Umatilla, Cayuse, and Walla Walla peoples already know. Now the teenage Riley is in rehab, Jack has disappeared without a trace into the remote wilderness, and Annie is recovering from her own hospitalization following a mental health crisis.

Still fragile, a bereft Annie returns to the ranch, where she is befriended by Leona, a Umatilla-Cayuse neighbor. Leona, as it turns out, has a long connection to the family that even Jack never knew about. At the time of his disappearance, Jack had been grappling with his family's legacy—with the conflicts and consequences of white settlement of native ground. Three generations before he was born, the family ranch was taken from the Umatilla reservation through the Allotment Act. Jack's mother died when he was six, but his father's stern presence still cast a shadow on the land.

"Survival is hard sometimes," Leona says, but with her help, Annie is able to bring Riley home from rehab and begin the work of healing their small family, learning, season by season, how to go on living without Jack. Leona, Riley's friends Alex and Mattie, and old neighbors Gus and Audrey become a larger family for Annie as they share the stories that connect them—long-silenced stories from both cultures that could solve the mystery of Jack's disappearance.

In prose that is lyrical and clear-eyed, All Coyote's Children weaves an unforgettable tale of cultures and families caught in the inescapable web of who they are and what they have inherited.
About the Author
---
bette lynch husted's first collection of essays, Above the Clearwater: Living on Stolen Land (OSU Press), was a finalist for the Oregon Book Award and the WILLA Award in creative nonfiction. She is also the author of At This Distance: Poems and a second collection of essays, Lessons from the Borderlands. Her work has appeared in Fourth Genre, Prairie Schooner, Oregon Humanities, High Desert Journal, Northwest Review, and other journals. She lives in Pendleton, Oregon.
Praise For…
---
"The emotional intensity of All Coyote's Children might be overwhelming, if the characters weren't so humanly lovable. Their troubles, though great and deep, are seen in a larger perspective of society, history, landscape, that admits sympathy but not self-pity, and lets us share both their pain and their hope."
—Ursula K. Le Guin

 

"Bette Husted's All Coyote's Children is that rare thing: a novel so real and heartbreaking, so compassionate and assured and meaningful, that I know the people on its pages will stay with me always—fully alive in my mind—as real as the Eastern Oregon landscape they inhabit. Husted's open heart is in every line of this book. Though she does not veer away from the truth of cataclysmic events, there is humor and great kindness here, and the healing strength of community. I couldn't have loved this book more."
—Molly Gloss, author of The Hearts of Horses and The Jump-Off Creek