The Mystery of the Dead Sea Scrolls (Paperback)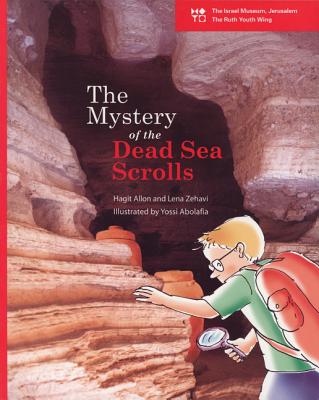 $12.95
Email or call for price.
Description
---
2005 Sydney Taylor Book Award, Notable Book

A child's discovery of the mystery and wonder of the Dead Sea Scrolls.

A delightful story about Daniel, eleven-years-old and living in Jerusalem, who aspires to be a detective. When assigned to do a school project on the Dead Sea Scrolls, Daniel discovers there are even bigger mysteries to be solved. His investigation takes him to the Shrine of the Book at The Israel Museum in Jerusalem, where he gets his first clues, then on to Qumran in the Judean Desert, where an archaeologist guides him through the place where the scrolls were found. Yossi Abolafia's lighthearted illustrations accompany full-color photographs that bring this story to life, as we get to know Daniel, his family, and the people he meets along the way. Young readers will learn about one of the world's most exciting and important archaeological finds, and will get a feel for life in Israel today, while they enjoy following Daniel's progress on his big case.

Ages 8 and up

Praise For…
---
"A wonderfully accessible way to engage young readers into the unique and fascinating story of the Dead Sea Scrolls . . . an entertaining, informative, and enthusiastically recommended picture book story."—Children's Bookwatch

"A captivating combination of fact and fiction...introduces youngsters to ancient Jewish history, as well as Israeli landmarks, with a style all its own. A great book to read with children under 8, or for older children to enjoy on their own."—Jewish Education Matters: A Publication of the Center for Jewish Education

"The photographs are sensational! . . . The writing style is peppy and the information is presented accurately and with clarity."—Jewish Book World

"An excellent and highly readable introduction to one of the most amazing archaeological finds in Jewish history."—Ottawa Jewish Bulletin