Ready or Not?: A Girl's Guide to Making Her Own Decisions about Dating, Love, and Sex (Paperback)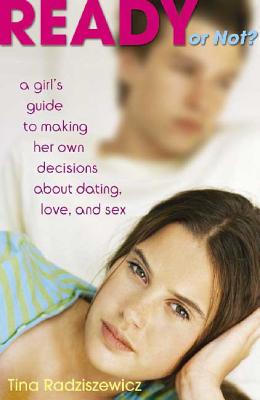 $9.95
Email or call for price.
Description
---
Sex.
So many questions—so hard to actually ask them! Finding the right moment, not to mention the right person to ask, can be a nightmare.
Well, look no further!
This essential guide tells you everything you need to know about your body, his body, what boys say (and what they really mean), virginity, dating, contraception, STDs, pregnancy—and more.
Taking a relationship further is a huge step and it's essential to know all the facts before making any decisions. Packed with friendly advice, quizzes, and practical information, this book is your ultimate guide to making the best choice for you!
About the Author
---
Tina Radziszewicz has worked as a freelance writer and editor for more than twenty teen, women's, and entertainment magazines since entering journalism in 1988, and she has been an advice columnist for the past twelve years. Her commitment to helping people fulfill their potential led her to train as a psychotherapist and she has been running a private practice since qualifying in 2000. Tina lives in South London with her husband, Mark, her son, Alex a pair of unusually wise cats, and a ghost in her loft (whom the cats refuse to take on). This is her first book.