The School is Not White!: A True Story of the Civil Rights Movement (Hardcover)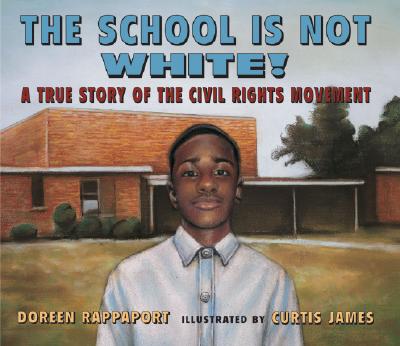 $16.99
Email or call for price.
Description
---
All they wanted was to learn. In Drew, Mississippi, in 1965, the schools were still segregated. The "all-black" schools were separate and unequal to "white" schools, lacking resources and support from the government. The Carters, a family of sharecroppers, had had enough. Mae Bertha and Matthew wanted their children to have an equal opportunity for a good education. So they sent their kids to the "all-white" schools.Teasing, death threats, and rebuking followed-from the white children and the white adults and teachers. It was not easy to be black and wage a fight for equality, but that's just what the Carters did. Their faith in a higher power and in the goodness of people helped them battle through ignorance and prejudice. As President John F. Kennedy said, "When Americans are sent to war, we do not ask for whites only. American students of any color should be able to attend any school." For the Carters, it would be the fight of their lives.This is a true story of faith, courage, and honor: qualities Americans of any color can learn from the Carters.