Ghostbusters: A Paranormal Picture Book (Hardcover)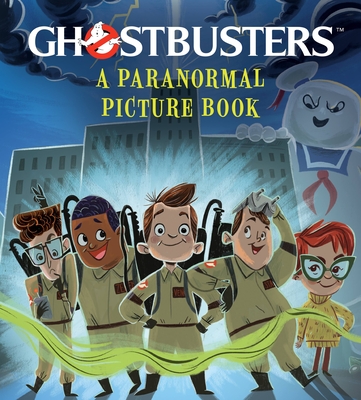 Description
---
Join the Ghostbusters as they fight some ghoulish creatures in this kid-friendly official picture book adaptation of the classic film

Setting: New York City. Kid scientists Peter Venkman, Ray Stantz, and Egon Spengler are investigating ghosts and other paranormal activity in the city. They see their first ghost (Slimer) in the NYC Public Library and that leads them to create the Ghostbusters, setting up their "club" in an old firehouse. Soon, business is booming as the kids are recruited to capture ghosts throughout the city. Winston Zeddemore and Janine Melnitz become the club's first two important additions. But there is something sinister happening at an apartment building and the Ghostbusters must put a stop to it (and the Stay Puft marshmallow man) before the city is overrun with ghouls.
 
About the Author
---
G. M. Berrow is a children's television screenwriter and author of numerous picture books and young adult novels, including series licensed with My Little Pony and Glee. 

J. M. Kehoe is an author, artist, and entertainment industry professional who has worked on dozens of award-winning television shows and films throughout NYC and LA. Ghostbusters has been his favorite movie since childhood--and the reason he decided he wanted to make movies. 

Forrest Burdett is an illustrator from New Jersey with a passion for vibrant colors and homemade hummus. Born into a family of creatives, Forrest has been painting since he was a child scribbling in notebooks. He studied illustration at FIT in Manhattan and now lives in Portland, Oregon. He loves to use art as a way to find the magic in the small everyday things.