The Forgotten Queen (Paperback)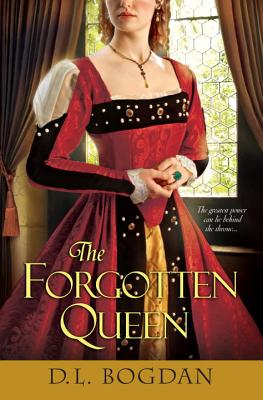 $18.00
Email or call for price.
Description
---
From her earliest days, Margaret Tudor knows she will not have the luxury of choosing a husband. As daughter of Henry VII, her duty is to gain alliances for England. Barely out of girlhood, Margaret is married by proxy to James IV and travels to Edinburgh to become Queen of Scotland.

Despite her doubts, Margaret falls under the spell of her adopted home. But she has rivals. While Jamie is an affectionate husband, he is not a faithful one. And providing an heir cannot guarantee Margaret's safety when Jamie leads an invading army against her own brother, Henry VIII. In the wake of tragic loss she falls prey to the attentions of the ambitious Earl of Angus--a move that brings Scotland to the brink of anarchy. Beset by betrayal, secret alliances, and the vagaries of her own heart, Margaret has one overriding ambition--to preserve the crown of Scotland for her son, no matter what the cost.

Exquisitely detailed and poignant, The Forgotten Queen vividly depicts the life and loves of an extraordinary woman who helped shape the fate of two kingdoms--and in time, became the means of uniting them.

Praise for the novels of D.L. Bogdan

"A story of love and redemption, beautifully told." --Christy English on The Sumerton Women

"Throbs with intensity as it lays bare the secret delights of Tudor court life and the sudden, lethal terrors. A tale of innocence and ruthless ambition locked in a love-hate embrace." --Barbara Kyle on Secrets of the Tudor Court
About the Author
---
D.L Bogdan is a history major, aiming for a master's so that she might lecture one day. She is also a musician with classical voice training who has been playing keyboards and singing in bands since she was 18. She also enjoys reading, traveling, summer activities, spending time with family and friends, and researching her next novel! She makes her home in central Wisconsin.