Real Time (Prebound)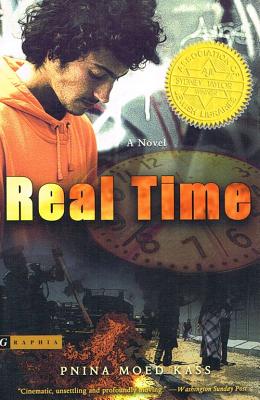 $18.80
Email or call for price.
Description
---
Set in contemporary Israel, this powerful novel is narrated in real time by many voices: Sixteen-year-old Thomas, from Berlin, seeking answers to questions about his grandfather, a Nazi officer in World War II. Vera from Odessa, reclaiming her Jewish heritage. Baruch Ben Tov, a Holocaust survivor. Sameh Laham, illegally employed at a diner. His boss. Sameh's friend Omar. A Palestinian doctor in an Israeli hospital. A mother. A soldier.
A newscaster . . .
Minute by minute, hour by hour, these lives and many others unfold--and then intersect in one violent moment on a highway outside Jerusalem. Each is drastically and irrevocably changed. What do secrets, hopes, dreams, and future plans mean after such a catastrophe? Can what was destroyed be made whole again?