Ancient Egypt (Hardcover)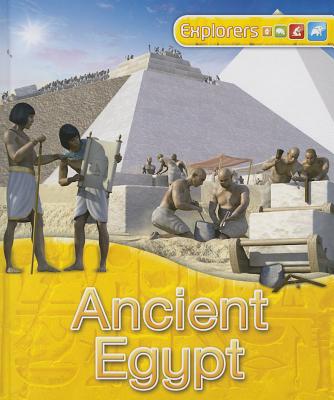 $10.99
Email or call for price.
Description
---
"Explorers" are designed to appeal to all readers aged 6 8: those who are just starting to read alone and more confident readers who are beginning to exercise wider reading and crossreferencing skills. Lively, dramatic artwork scenes draw children into a subject, and each scene is followed by a photographic information spread that gives a wealth of extra detail. As a fun extra element, the reader can follow themed links to access information on related topics.
What was everyday life like in ancient Egypt? How was life different for rulers, gods, and goddesses? In Explorers: Ancient Egypt by Jinny Johnson, early readers will find out the fascinating answers to these enduring questions. In one section on daily life, kids can glimpse into a farmer's house to see how an ancient Egyptian family lived. On the next spread, kids can examine photographs of extraordinary artifacts that have survived over 5,000 years and have been unearthed by archaeologists.
About the Author
---
Jinny Johnson has written and edited dozens of nonfiction titles for young children on a diverse range of subjects. Her engaging narratives present information in an original and straightforward way. Dr Joann Fletcher (consultant) is an archaeologist based at the University of York. Peter Bull has worked as a freelance illustrator for more than twenty-five years. He creates both traditional and digital art for publishers worldwide and also runs the Peter Bull Art Studio, based in the United Kingdom.