Reaper Man (Discworld Novels (Audio)) (MP3 CD)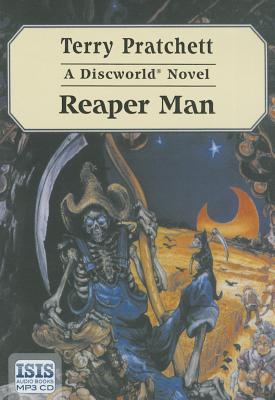 Email or call for price.
Not Available at This Time
Description
---
Death is missing - presumed...er...gone. The newly deceased wizard. Windle Poons, wakes up in his coffin to find that he has come back as a corpse. Meanwhile, on a little farm, far away, a tall, dark stranger is turning out to be pretty good with a scythe...