Ordeal by Fire (Paperback)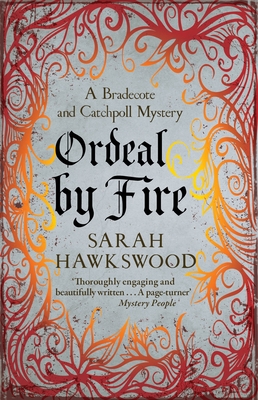 Description
---
September 1143. Sergeant Catchpoll hopes a fire at a Worcester silversmith's is just an accident, but when there is a second fire, and a charred corpse is discovered, he has no choice but to call in the undersheriff, Hugh Bradecote, to help find the culprit.
With further fires, a hooded figure stalking the streets, and a possible murder that has gone undiscovered for some months, the duo have to work together to avoid getting more than their fingers burnt in this puzzling investigation.
About the Author
---
Sarah Hawkswood describes herself as a 'wordsmith' who is only really happy when writing. She read Modern History at Oxford and first published a non-fiction book on the Royal Marines in the First World War before moving on to medieval mysteries set in Worcestershire.