Homes and Families: Growing Up in Bible Times (Hardcover)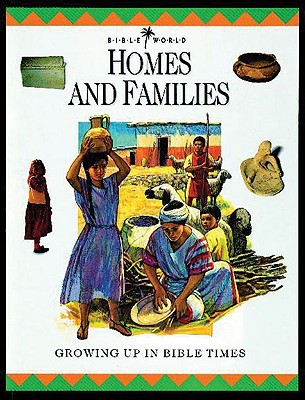 $14.99
Email or call for price.
Description
---
Part of a ten-volume encyclopedia, this reference series is designed to introduce young people to the world of the Biblethe people, the history, the beliefs, the backgroundsand explains why the Bible continues to inspire people today. This eighth book in the series recreates the daily life of young and old, rich and poortheir times of work, of play, and of celebration. It also provides essential background information on the Bible itself, the lands where Bible history took place, daily life, and religious beliefs.
About the Author
---
John W. Dranetaught practical theology at the University of Aberdeen, Scotland until 2004. He is also an adjunct professor of New Testament at Fuller Theological Seminary, California, and a visiting professor at Morling College, Sydney. He has written scores of books for both children and adults, all of them on spiritual and Christian themes, which have been translated into more than 60 languages. He is widely known for his best-selling books on the Bible: "Introducing the Old Testament," "Introducing the New Testament," and "The World of the Bible." "