Past Lives with Pets: Discover Your Timeless Connection to Your Beloved Companions (Paperback)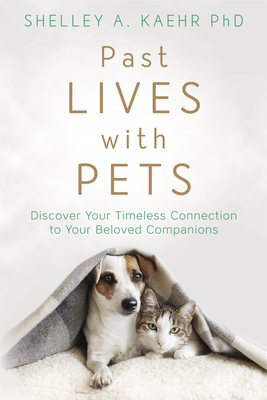 $17.99
Email or call for price.
Description
---
Discover Your Pet's Important Role in Your Soul's Journey
Our animal companions' distinct personalities and behaviors can reveal that they have already lived with us and loved us...in a different life. Past Lives with Pets features amazing case studies of people who knew their pets in a previous life. This remarkable book also provides guided journeys that help you uncover past connections and heal from the trauma of losing your companion.
Could your cat have within him the reincarnated soul of your dog? Are your pet's idiosyncrasies so familiar because she played a vital role in your soul's journey? Through past life regression, hypnotherapy practices, and client stories, Shelley A. Kaehr helps confirm the answer is yes. By exploring the many facets of past life study, this inspiring book encourages you to heal and grow through the soul lessons you share with your pet.
About the Author
---
For over twenty years, Shelley A. Kaehr, PhD has worked with thousands of people around the world helping them achieve greater peace and happiness in their lives. A renowned past life regressionist and one of the world's leading authorities on energy healing and mind-body medicine, her award-winning books have been translated into multiple languages around the world. A spiritual historian, Shelley enjoys creating content to help readers and students remember their soul histories and past lives. She coined the term Supretrovie to describe spontaneously induced past life memories and strives to develop new methods to help people resolve challenging issues that arise from these influences. She created the groundbreaking Genealogical Regression, based on her award-winning international bestseller, Heal Your Ancestors to Heal Your Life, to help seekers resolve inherited ancestral trauma. She believes we all have the power to rewrite our stories and create the life of our dreams. Connect with Dr. Shelley Kaehr via her website, PastLifeLady.com, and on Facebook, Twitter, and YouTube.