Past Lives with Pets: Discover Your Timeless Connection to Your Beloved Companions (Paperback)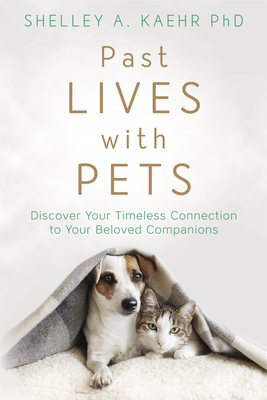 $17.99
Email or call for price.
Description
---
Discover Your Pet's Important Role in Your Soul's Journey
Our animal companions' distinct personalities and behaviors can reveal that they have already lived with us and loved us...in a different life. Past Lives with Pets features amazing case studies of people who knew their pets in a previous life. This remarkable book also provides guided journeys that help you uncover past connections and heal from the trauma of losing your companion.
Could your cat have within him the reincarnated soul of your dog? Are your pet's idiosyncrasies so familiar because she played a vital role in your soul's journey? Through past life regression, hypnotherapy practices, and client stories, Shelley A. Kaehr helps confirm the answer is yes. By exploring the many facets of past life study, this inspiring book encourages you to heal and grow through the soul lessons you share with your pet.
About the Author
---
For two decades, Shelley A. Kaehr, PhD (Dallas, TX) has worked with thousands of people around the world helping them achieve greater peace and happiness in their lives. A world-renowned past-life regressionist, Dr. Shelley's method of combining energy work with hypnosis has been endorsed by numerous leaders in the field of consciousness, including near-death experience pioneer Dr. Raymond Moody and Dr. Brian Weiss. She received her Doctorate of Philosophy in Parapsychic Science from the American Institute of Holistic Theology in 2001. Connect with Dr. Shelley Kaehr via her online school, Facebook, Instagram, Twitter, and YouTube.