The Bad Mood (Board book)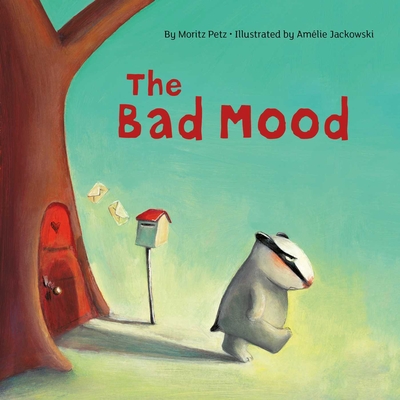 Description
---
Sometimes a bad mood can be contagious!

Badger got up one morning feeling very grumpy. "Humph!" Badger said to himself. What was the point of being in a bad mood if nobody noticed? he thought. So Badger headed out, slamming the door behind him. Badger spreads his bad mood far and wide, greeting all his friends with angry, rude remarks that put them in bad moods, too. A comical, cautionary tale for anyone who has ever gotten up on the wrong side of the bed.
About the Author
---
Moritz Petz, alias Udo Weigelt, was born in Hamburg, Germany. Upon completion of his studies, he traveled through Italy, Denmark, and Sweden, working a variety of jobs before returning to study history and German. Today Udo Weigelt lives as a freelance author on Lake Constance.

Amélie Jackowski was born in Toulon, France. She studied at the Ecole des arts décoratifs in Strasbourg and at the University of Aix-en-Provence. Her best-known picture book that she illustrated, The Bad Moodhas, been translated into over ten languages. Today, Amélie works as a freelance illustrator of numerous children's books in France and regularly takes part in exhibitions.