The Snowman's Wish (Hardcover)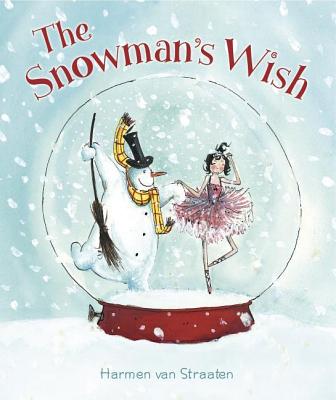 $14.95
Email or call for price.
Description
---
The Snowman has been living in his little snow globe forever. But now the other toys make fun of him, because he's neglected on the bottom shelf of the toy case. Then, one winter's night, lovely music fills the room. If only the snowman could see who is singing. He makes a wish and the tiny golden angel on the chimney clock grants him one hour outside of his snow globe. It's the most wonderful hour of the snowman's life dancing with the little music box dancer. Then the clock chimes one hour... - Harmen Van Straaten (Duck's Tale; For Me?) has crafted a holiday love story between an unlikely couple. - Fairytale-like elements give this sweet story a quiet magic.
About the Author
---
Harmen van Straaten is an author and illustrator. He has written over 50 books--from picture books to novels. Harmen illustrated his first children's book in 1987 and since then has illustrated over 400 books. Harmen was awarded the "Golden Apple of Bratislava" and the "Golden Brush of Japan" for his illustrations.