Paladine: Paladine Political Thriller Series (Paperback)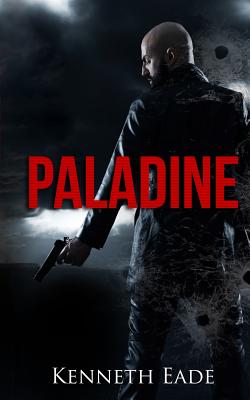 $13.99
In Our Warehouse - Expected arrival in 2-5 days
Description
---
Meet terrorism's worst enemy in BookLife Award's 2016 Quarter Finalist
From the best-selling & award winning author critics hail as "one of the strongest thriller writers on our scene" comes an unforgettable story of an unlikely "anti-hero." Robert Garcia was an unremarkable man, tapped out of a promising military career to become a death squad assassin for the CIA. Retirement was not in the cards for Robert, so he disappeared instead. After he comes out of the cold to answer the call to aid a fellow soldier facing a bum rap, he is thrust back into the spotlight when he is in the wrong place at the wrong time and kills a terrorist, thereby saving dozens of lives. He finds gainful employment in the slaughter of jihadists, which sparks an urban legend that Robert, a dangerous and unfeeling assassin, is a living paladin, whose mission is to rid the earth of evil for the betterment of mankind. Social media gives him the name: "Paladine" and God help whoever gets between him and his next target.
Discover what critics are saying about this new terrorism thriller:
"In this well-written and fast-paced thriller, the author demonstrates skill not only with plot, but with character -- and character is what makes this book stand out. An ill-fated love story and an irresistible dog only deepen what could be just another hit-man-killing-jihadists story." --Publisher's Weekly, Booklife Prize in Fiction
"A satisfyingly original, compelling piece that moves well beyond genre writing and into the realm of military precision, insight, and adventure, linking action into modern-day pursuits and concerns with the precision of a surgeon. Highly recommended reading for anyone looking for a protagonist and purpose that goes the extra mile, and then keeps on running." Midwest Book Review
"A sharp, intelligent, unsentimental thriller that basks in Kenneth Eade's encyclopaedic knowledge of current affairs. In Robert Garcia, readers are given an anti-hero in the vein of Jack Reacher, but with far more moral complexity. "Paladine" has as much entertainment value as most novels in the genre, but delivers a truckload of substance along with it."Best Thrillers
Find out what other readers already know about this hot new assassination thriller:
"If you like Mitch Rapp, this is for you. Can't put it down " Harold
"Grabbed my attention on the second page. Takes so many turns. The characters come to life, and you cannot even fathom the ending. Be prepared, you cannot put this down once you start." G. Swinney
"One of the best thrillers I've read in a while. It grabs your attention, right from the start and brings you through curves and twists, but helps you understand all that is going on along the way." Amy Bright
"This book is an exciting read and very well written. Mr. Eade has certainly earned his place on my list of favorite writers. I buy a lot of books from Amazon and most of the so called thriller writers are not. Mr. Eade is the real deal for me.Stewart Rothwell, UK
This thriller is full of mystery and suspense, plot twists and surprises. If you like espionage & spy thrillers, action thrillers, military thrillers, terrorism thrillers, pulp thrillers, vigilante justice, murder thrillers, men's or women's adventure, FBI/CIA, assassins, espionage & political thriller books & hard-boiled mystery thriller suspense & action, you will not be able to put this down & the end will have you begging for more.