The Good The Bad and The Goalie (Paperback)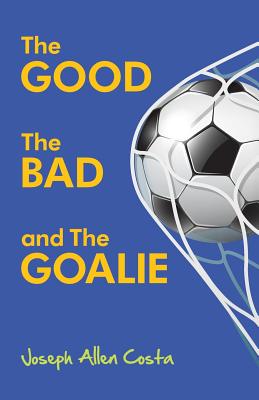 $10.74
In Our Warehouse - Expected arrival in 2-5 days
Description
---
Marcus Owen is just eleven years old, but his over protective parents, aka the professors, already have his life planned out. After middle school, Marcus will attend a prestigious high school, Ivy League university and then earn a Ph.D. At any moment the professors may spring a pop quiz on him. Marcus may have to ask for his morning cereal in Latin or recite the Fibonacci sequence to earn dessert. The professors are also steadfast in their conviction to keep Marcus out of sports, until he turns the tables on them by debating his desire to play soccer. Marcus wins the debate and is allowed to play with one caveat: if his grades fall, they pull the plug.
What the professors don't know is that their undersized son is a soccer phenomenon with incredible natural abilities that he has kept hidden from them. What Marcus doesn't know is that the professors are hiding a big secret of their own.
After a disastrous tryout with the renowned Academy Soccer Club, where Marcus is laughed at because of his size, Marcus joins The Carrollwood Tornados where he dedicates himself to learning the game, being the best, and beating the Academy for all the little guys who may never get the chance to play.