Happy Hippo: Learning Emotions (Paperback)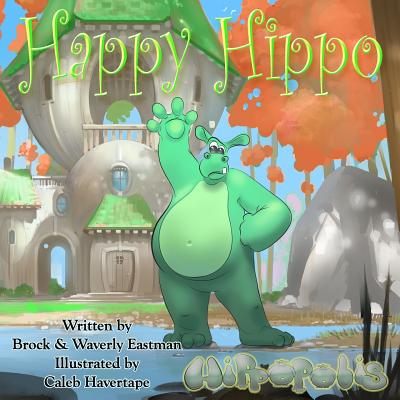 $12.99
Email or call for price.
Description
---
Wake up with Little Hippo and spend the day with the Hippo family. Kids will love the rhythmic flow of the story and relate Little Hippo's experiences to their own. A delightful read that takes your kids through emotions they experience each day. "I love hippos as long as I don't have to swim with them. Venture into this book for a day of hippo, hippo fun." - Donita K. Paul, author of The Dragon and the Turtle.
About the Author
---
Brock & Waverly Eastman are daddy and daughter and live in the Rocky Mountains. A trip to their local zoo and seeing the hippos inspired the conversation on the drive home that lead to the Hippopolis books. Caleb Havertape is a concept artist working towards the dream of being a fulltime illustrator. Working on Hippopolis has been an absolute delight and has him waking up excited about the next possible member of the Hippopolis family.