Before the Mayflower (Paperback)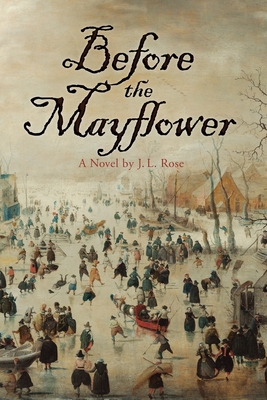 $18.63
Email or call for price.
Description
---
If you were living in civilized places like England or the Netherlands, why would you consider boarding the Mayflower, bound for the New World? The Atlantic crossing would be a nightmare, with the threat of storms, pirates, and cramped, dark conditions. Even if you reached land, you were destined for a wild place, lacking shelter and filled with uncertainty. Your odds of survival hovered at fifty percent.
Enter the late 16th and early 17th centuries, a time of transition from Queen Elizabeth to King James in England, and in the Netherlands, the Dutch Golden Age. The story of the thirty-three years leading up to the famous Mayflower voyage is told in this meticulously researched novel, combining known names like Brewster and Bradford, with the fictional London family of printer Nicholas Okes.
The printing press connects the characters, with some obeying the King's rules, and others fleeing to the Netherlands for religious freedom and printing forbidden works. Romance ripples through the families, leading them to the docks in Southampton, waiting in the shadow of the ships. Who will venture aboard, and will it be for love, land, or religious freedom?
Enjoy this 2020- 400th Anniversary reprint, filled with original maps and images to guide the reader in their journey to the 17th century.
Keeping History Alive...A portion of the proceeds will be donated to The American Leiden Pilgrim Museum (Leiden, the Netherlands).
www.beforethemayflower.com