From Potter's Field: Scarpetta 6 (Hardcover)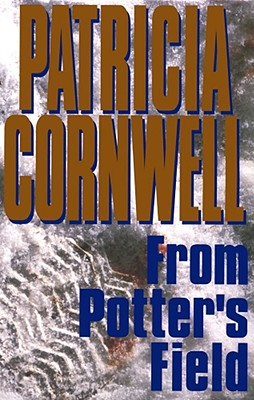 Email or call for price.
Not Available at This Time
Description
---
#1 bestselling author Patricia Cornwell returns to the chilling world of gutsy medical examiner Kay Scarpetta in this suspense classic. An unidentified nude female sits propped against a fountain in Central Park. There are no signs of struggle. When Dr. Kay Scarpetta and her colleagues Benton Wesley and Pete Marino arrive on the scene, they instantly recognize the signature of serial killer Temple Brooks Gault. Scarpetta, on assignment with the FBI, visits the New York City morgue on Christmas morning, where she must use her forensic expertise to give a name to the nameless--a difficult task. But as she sorts through conflicting forensic clues, Gault claims his next victim. He has infiltrated the FBI's top secret artificial-intelligence system developed by Scarpetta's niece, and sends taunting messages as his butchery continues, moving terrifyingly closer to Scarpetta herself.