Death in a Chapel: A Dr Christopher Walker Mystery Book 2 (Paperback)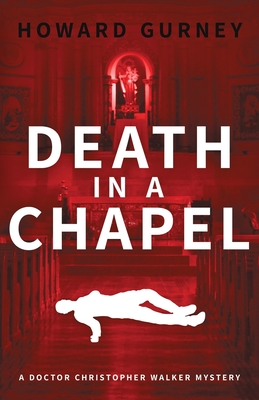 $13.70
In Our Warehouse - Expected arrival in 2-5 days
Description
---
It's 1991 and there are more murders at Western Meadows Hospital
A priest is found dead in the hospital chapel with an Arabic knife protruding from his back. More murders follow.Dr Chris Walker, a young cancer specialist, finds himself in the middle of it, yet again. Angela Chee, Walker's offsider, found the priest's body after just getting out of the lockup for the suspected murder of her father.Walker's childhood friend, Detective Barry Darling, is again sent to investigate. The old enmity between them remains over the death of Walker's wife, Felicity, six years ago in Papua New Guinea. Darling doesn't believe Walker's story. Walker thinks Darling was secretly in love with her.Reluctantly thrown together again to try to solve the murders, their search ranges from Western Sydney to Balmain, to Glebe and The Rocks. Finally, Darling travels to New Guinea to find the truth about Felicity.Is there a common thread for all these murders?And what is it about Western Meadows that attracts such nefarious activities?
About the author
Howard Gurney was born in Sydney, Australia and is the author of six novels and multiple peer-reviewed medical journal articles. He works as a medical oncologist at Westmead Hospital in Sydney and is also a professor of medicine at Macquarie University, where he undertakes clinical trials for cancer patients. His first fantasy fiction novel, Twin, was self-published in 2015. His first medical murder mystery, Murder on the Ward, was published in 2020.
Howard lives in Sydney with his wife and their five children. He has also worked in Manchester, UK and travels extensively.