Token Huntress (Paperback)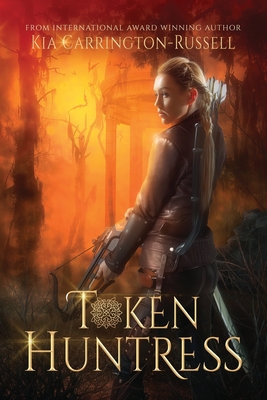 $18.00
Email or call for price.
Description
---
Being born a hunter, Esmore has been raised with one purpose: to hunt and kill the vampire race that destroyed the world as it was known. At eighteen, Esmore's a Token Huntress in her Guild, surpassing her mentor's expectations of her, despite having no magical ability, like all hunters before her.
During a raid in the once iconic San Fransisco, Esmore's team is ambushed, and a mysterious vampire that she is drawn to captures and takes her to the Vampire Council as a prisoner. Her captor-Chase, a lethal, immortal, sexy, and charming vampire who will stop at nothing to claim her as his familiar.
While in captivity, Esmore learns information that makes her question everything she's been taught.
Now in the year 2341, Esmore fights for her survival. But who exactly is she fighting against? The very people who nurtured her or the evil she's supposed to hate?
Dark. Romantic. Dangerous. Your newest obsession awaits...