Let's go to the Liturgy: What you see? (Large Print / Paperback)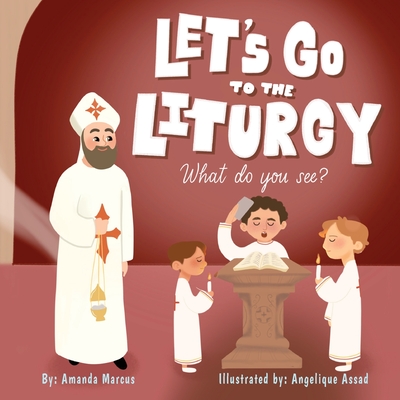 $15.75
Email or call for price.
Description
---
The Orthodox Church is filled with symbolism and richness reminding us of our communion with our Creator. Symbolism for Kids is designed to help children navigate their way through liturgical symbols, objects and practice in an effort to teach more about the Church and the Orthodox faith.
Small and easy to hold, Symbolism for Kids is filled with engaging illustrations to guide children, using basic vocabulary, to come to recognise the various objects and milestones found in the Church and the Divine Liturgy including:
Preparing for the Divine Liturgy
Significance of light and biblical reading
Body of Christ
Importance and meaning of Icons
Raising of Incense
Liturgical garments
Sign of the Cross
Liturgical books
Liturgical instruments
Prayer and thanksgiving
May this book inspire children of the Orthodox faith continual growth towards Christ as we all seek to be lights to the world and as we help each other toward the Kingdom of Heaven.