Mother Pearl Book of Poetry: Poetry of spiritual love (Paperback)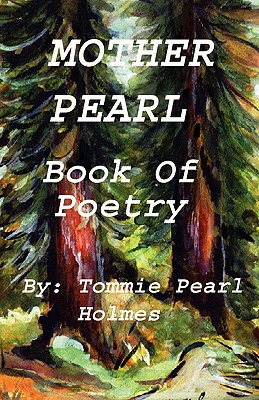 $16.85
Email or call for price.
Description
---
Poems and songs from writings of Mother Tommie Pearl Holmes. Some of the most touching poems ever written. Spiritual and from the soul. Touching the heart with blessings to the mind. Forever more. Love messages by Tommie Pearl Holmes.
About the Author
---
This is the day the Lord was made; I hope all is well and Rejoicing in it. I am Tommie Pearl Holmes. I was born in Cataula, Ga. On December Twenty-fifth, Nineteen Hundred Twenty, to Janie Iola and Jacob Ward. My family moved to Columbus Ga. when I was three years old. I went to Fifth Ave Grade School. I started there in the second grade because my mother who was a supply teacher taught me at home. I also had two aunts who were teachers. I attended Spencer Vocational High School in Columbus, Ga., where I majored in Home Economics and Nursing. I also attended Jamaica Vocational High School of Jamaica, New York, where I continued my training for Practical Nursing. One of my aunts was the Principal of East Highland High School. I had many talented helpful members in my family who taught me and helped me along, by editing my writing and encouraging me to take up writing seriously. The rest is HISTORY. I worked six years for the state and nine years for The City Of New York, and also eighteen years at Star Registry for Nurses in Brooklyn, New York. I was a member of Jackson Memorial AMEZ Church. I transferred from Jackson to Calvary AMEZ Church in Jamaica, New York, because it was more convenient for me to reach. My present Pastor is Reverend Dr. E. Alex Brower of Calvary