Being a Teen: Everything Teen Girls & Boys Should Know about Relationships, Sex, Love, Healthy, Identity & More: Everything Teen Girls & Boys Should K (Prebound)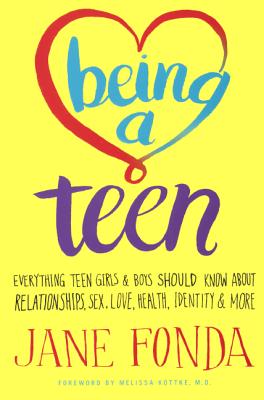 $29.40
Email or call for price.
Description
---
AN ALL-ENCOMPASSING GUIDE THAT PARENTS WILL WANT FOR THEIR TEENS
This thorough, concise guide offers straight talk about:
- The male and female body as it changes and matures.
- Teen relationships: what it takes to create happy, supportive, positive, and meaningful connections with family, friends, and others.
- Identity empowerment: how to be authentic and thrive in today's world.
- Sex and sexuality for boys and girls: how teens should take care of their bodies, embrace their experiences, and strengthen self-esteem.
- Strategies for working through the toughest challenges, including bullying, sexual abuse, eating disorders, pregnancy, and more.
Advance praise for "Being a Teen"
""Being a Teen" should be in the hands of every teen in the world. It is a myth-busting, fact-filled treasure full of life information all teens want and need to know."--Christiane Northrup, M.D., "New York Times" bestselling author of "Women's Bodies, Women's Wisdom"
"Clear, unflinching, and nonjudgmental . . . a reliable guide to the turbulent physical and social transitions of adolescence."--Michael Kimmel, Distinguished Professor of Sociology and Gender Studies, Stony Brook University, and author of "Guyland"
" "
"A comprehensive, honest, fun-to-read book for today's teenagers. This delightful book will be used again and again."--The Reverend Debra W. Haffner, president, Religious Institute, and author of" From Diapers to Dating"
"Detailed, accurate and practical . . . an excellent resource."--Paul Kivel, author of "Boys Will Be Men.
About the Author
---
Jane Fonda, the Oscar- and Emmy-award winning actor, is the founder of the Georgia Campaign for Adolescent Power & Potential and the Jane Fonda Center for Adolescent Reproductive Health at the Emory University School of Medicine. Though she is also a highly successful producer and #1 "New York Times "bestselling author, Fonda's passion lies in advocating for young people's health. Fonda also sits on the boards of Women and Foreign Policy at the Council on Foreign Relations, the Women's Media Center (which she co-founded in 2004), and V-Day. A former UN Goodwill Ambassador, she is a frequent speaker on youth development, child sexual abuse, eating disorders, adolescent reproductive health, and more. She lives in Los Angeles.