Every Day (Prebound)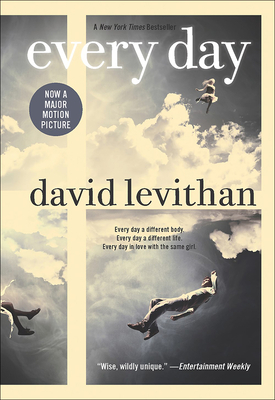 $21.80
Email or call for price.
Fall '12 Kids List
---
"Caught in the inexplicable fate of awakening each day in a different person's body, 'A' has accepted his destiny. He is able to access the details of the life of the inhabited individual and can lead his or her life, but 'A' has never wished to return to any of them. This changes when he meets Rhiannon. Suddenly, there is a reason to question and alter his circumstances. With this intriguing premise, Levithan explores what it means to be human, and where compassion and understanding are rooted. Captivating and romantic."
— Mary Alice Garber, Politics & Prose Books and Coffee Shop, Washington, DC
Description
---
In his "New York Times" bestselling novel, David Levithan introduces readers to what "Entertainment Weekly" calls a "wise, wildly unique" love story about A, a teen who wakes up every morning in a different body, living a different life.
Every day a different body. Every day a different life. Every day in love with the same girl. There's never any warning about where it will be or who it will be. A has made peace with that, even established guidelines by which to live: Never get too attached. Avoid being noticed. Do not interfere.

It's all fine until the morning that A wakes up in the body of Justin and meets Justin's girlfriend, Rhiannon. From that moment, the rules by which A has been living no longer apply. Because finally A has found someone he wants to be with--day in, day out, day after day.
With his new novel, David Levithan, bestselling co-author of "Will Grayson, Will Grayson," and "Nick and Norah's Infinite Playlist," has pushed himself to new creative heights. He has written a captivating story that will fascinate readers as they begin to comprehend the complexities of life and love in A's world, as A and Rhiannon seek to discover if you can truly love someone who is destined to change every day.
About the Author
---
DAVID LEVITHAN is a children's book editor in New York City, and the author of several books for young adults, including "Nick & Norah's Infinite Playlist "and "Dash & Lily's Book of Dares" (co-authored with Rachel Cohn); "Will Grayson, Will Grayson" (co-authored with John Green); and "Every You, Every Me" (with photographs from Jonathan Farmer). He lives in Hoboken, New Jersey.