I Am Nikola Tesla (Xavier Riddle and the Secret Museum) (Paperback)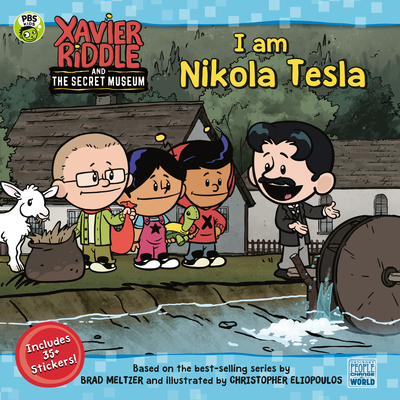 Description
---
An adventure-filled retelling based on an episode from the PBS KIDS television series Xavier Riddle and the Secret Museum starring Nikola Tesla. Plus two sticker sheets!

Based on the children's book series Ordinary People Change the World by New York Times bestselling author Brad Meltzer and illustrator Christopher Eliopoulos, the series introduces kids to inspiring historical figures and the character virtues that helped them succeed.

When Xavier, Brad, and Yadina decide they want the whole world to be able to visit the museum and see all the treasures inside, Nikola Tesla encourages them to think big! This episode-based 8x8 will focus on the traits that made our heroes great--the traits that kids can aspire to in order to live heroically themselves.
About the Author
---
Marilyn Easton has been an author and editor for over ten years. Marilyn currently lives in Los Angeles with her spouse, two dogs, and one cat.