The Girl Left Behind (Paperback)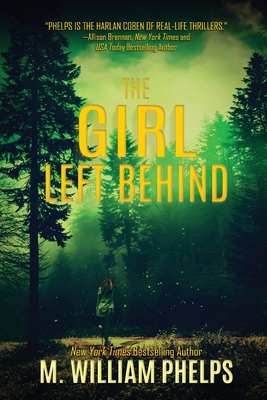 $15.95
In Our Warehouse - Expected arrival in 2-5 days
Description
---
When 45-year-old Detective Linda Kane is called to investigate the disappearance of a local teenager, Cassie Caldwell, she is instantly triggered-thrust back to her best friend's disappearance 30 years ago. The new case rattles Royal Oaks, a quaint farming community in northern Connecticut, as Linda wrestles with both guilt and unanswered questions. With eerily similar circumstances, Linda must once again look into her own friend's death, bringing up present-day evil and a troubled relationship with her own daughter.
Is there a dark side of Linda she has been afraid to confront?
The nature of both disappearances suggests a Norman Rockwellian town harboring dark secrets, as Cassie's life exposes a pantheon of suspects who have reasons to hide behind bucolic bliss. Then, the brutalized body of a second teen is discovered behind Royal Oaks High School. As Linda delves further into Cassie's disappearance, she wonders if all three are the work of a disturbed serial killer who has returned after three decades.
Who's next?
Linda realizes time is running out-and wonders when the next body will show up. An anonymous tipster leads Linda and her team to Freddie Banks-a local Black bar owner, and Cassie's mother's former lover. In this mostly white town, racism beats an ugly drum as all fingers point to Freddie for the abduction and murder of Cassandra.
Enter "Black Lives Matter."
Linda is now dealing with police brutality and another shocking murder as Royal Oaks is divided along the line of racial ignorance. Working off a hunch that her mother's live-in boyfriend, and the mother herself, are behind Cassie's disappearance, Linda wonders if the answers might have been staring at her in the mirror the entire time. As Linda Kane gets close to finding the truth, after arresting Cassie's mother, she is drawn into a web of disturbing memories and twisted revelations-and the truth behind her best friend's disappearance 30 years before.
A savage killer among them.
There, in front of everyone the entire time, the killer is closer to Linda than she could have ever imagined. Now Linda must confront the past in order to resolve the demons of the present as the clues add up. The shocking conclusion leads to a far more dangerous truth than she can face.