Virginia's Diary (Paperback)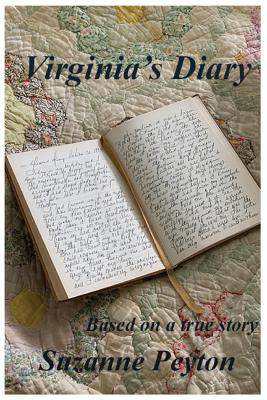 $18.99
Email or call for price.
Description
---
What would you do if you went to bed tonight and had a dream that changed your family's history forever? Suzanne Peyton awoke from such a dream on January 3, 1999. Her deceased grandmother comes to her in a dream and leads her to a house where she is told she is having an 'Estate Sale' and she tells Suzanne she has something she believes she is going to want. Suzanne follows her to the house and her grandmother shows her a keepsake box with a mirrored lid. As her grandmother removes the lid, Suzanne sees another box just like the first. After she removes the lids of three idenitical boxes, Suzanne leans in to look inside to the fourth and final box. She expects to see her own image in mirrored lid, but it is not her reflection she sees; It is a woman from another era that Suzanne does not recognize. Then a voice speaks from behind her and asks, "Who died the year you were born?" She awakens from the dream and begins a journey that will uncover the lies that ruined a life many years before. Suzanne begins to mysteriously record entries in an old diary but they are not her words that appear on the page. Are these diary entries clues to help her uncover the truth, or are they her own memories from another time when her name was Virginia and she lived in the Garden District of New Orleans.