Jingo (Compact Disc)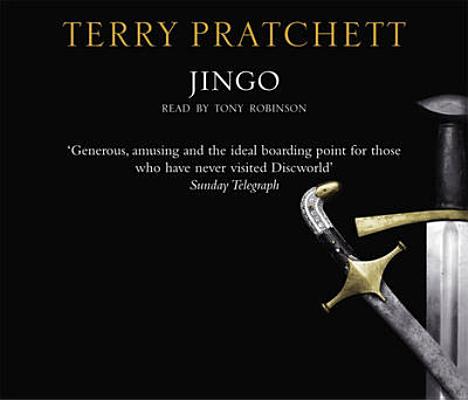 Email or call for price.
Not Available at This Time
Description
---
A new land has surfaced and so have old feuds. And as two armies march, Commander Vimes of Ankh-Morpork City Watch has got just a few hours to deal with a crime so big that there's no law against it. It's called "war." He's facing unpleasant foes who are out to get him . . .that's just the people on his side. The enemy might even be worse. And his pocket Dis-organizer says he's got "Die" under "Things to do today.
About the Author
---
TERRY PRATCHETT is one of the most popular authors writing today. He lives behind a keyboard in Wiltshire and says he 'doesn't want to get a life, because it feels as though he's trying to lead three already'. He was appointed OBE in 1998. He is the author of the phenomenally successful Discworld series and his trilogy for young readers, The Bromeliad, is scheduled to be adapted into a spectacular animated movie. His first Discworld novel for children, The Amazing Maurice and His Educated Rodents, was awarded the 2001 Carnegie Medal.