Tales of the Fallen Beasts (Spirit Animals: Special Edition) (Hardcover)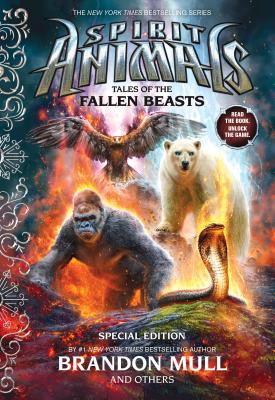 Description
---
All across the world, legends are appearing.Great Beasts -- once the most powerful beings in Erdas -- are being summoned as spirit animals. Bonded to special kids, they unite the human and animal worlds.

But a mysterious stranger is hunting these legends, just as they are reborn, and he's crushing anyone who stands in his way.

These are the stories of those stolen legends, and of the young heroes who will stop at nothing to get them back. These are the Tales of the Fallen Beasts.
About the Author
---
Brandon Mull is the #1 New York Times bestselling author of the Five Kingdoms, Fablehaven, and Beyonders series. As a kid, he had a dog, a cat, a horse, some goldfish (won at a school carnival), and briefly a tarantula (captured in his neighborhood). He now lives in Utah with his wife, four kids, and the family dog.  Learn more about him at brandonmull.com.