Shakespeare's Spy (Hardcover)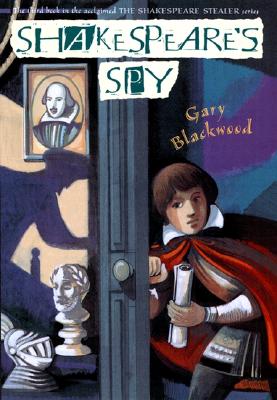 Email or call for price.
Not Available at This Time
Description
---
Intrigue, betrayal, and romance surround Widge as we find him back in London and at the center of things, as usual. Queen Elizabeth, Shakespeare's patron, has died, but the new king and his queen love drama-on stage and off. Shakespeare has begun a new play about political intrigue, but real intrigue is close at hand. Someone is stealing from the company, and Shakespeare's scripts must be guarded at all costs-including the one he has given up on and turned over to Widge to finish. Widge finds the glory of being a playwright appealing, especially when there's a pretty girl to impress. But spying is even more exciting
Readers swept up in the first two adventures about Widge and Shakespeare's players will be enthralled yet again by this third tale with its dramatic twists and turns and an ending worthy of the Bard himself.
About the Author
---
Gary L. Blackwood sold his first story when he was nineteen, and has been writing and publishing stories, articles, plays, novels, and nonfiction books regularly ever since. His stage plays have won awards and been produced in university and regional theatre. Nonfiction subjects he's covered include biography, history, and paranormal phenomena. His juvenile novels, which include "WILD TIMOTHY, THE DYING SUN," and "THE SHAKESPEARE STEALER," are set in a wide range of times and places, from Elizabethan England to a parallel universe. Several have received special recognition and been translated into other languages. He and his wife and kids live outside Carthage, MO.