The Tyrant's Daughter (Hardcover)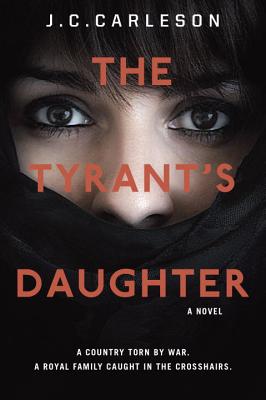 $17.99
Email or call for price.
Description
---
Filled with political intrigue and emotional tension, Carleson's riveting novel features a teenage refugee caught in a web of deceit and conspiracy. "PW, " starred review
When her father is killed in a coup, Laila and her mother and brother leave their war-torn homeland for a fresh start in the suburbs of Washington, D.C.
At her new high school, Laila makes mistakes, makes friends, and even meets a boy who catches her eye. But this new life brings unsettling facts to light. The American newspapers call her father a brutal dictator and suggest that her family's privilege came at the expense of innocent lives. Meanwhile, her mother would like nothing more than to avenge his death, and she ll go to great lengths to regain their position of power.
As an international crisis takes shape around her, Laila is pulled in one direction, then another, but there's no time to sort out her feelings. She has to pick a side "now, " and her decision will affect not just her own life, but countless others. . . .
Praise for "The Tyrant's Daughter: "
Carleson, a former undercover CIA officer, infuses her story with compelling details and gripping authenticity. "The Boston Globe"
""
Every American should read this book. It's an eye-opener. Suzanne Fisher Staples, Newbery Honor winning author of "Shabanu.
About the Author
---
J. C. CARLESON is a former undercover CIA officer who has navigated war zones, jumped out of airplanes, and worked on the frontlines of international conflicts. She now writes when she s not traveling the globe with her husband and two young sons. Her previous publications include "Cloaks and Veils, " and" Work Like a Spy: Business Tips from a Former CIA Officer.""
Praise For…
---
Starred Review, Publishers Weekly, November 18, 2013:
"Filled with political intrigue and emotional tension, Carleson's riveting novel features a teenage refugee caught in a web of deceit and conspiracy."

Starred Review, Kirkus, December 15, 2013:
"Laila is a complex and layered character whose nuanced observations will help readers better understand the divide between American and Middle Eastern cultures. Smart, relevant, required reading."

BookPage, February 2014:
"As a former undercover CIA agent, debut author J.C. Carleson has a firm grasp on the world of espionage and power plays. She is able to take her intimate knowledge of this secretive world, an often-avoided gray area of morality, and craft an amazingly gripping and honest tale. Carleson keeps her readers feeling as though they have just returned from traveling in a foreign land, making those faraway issues feel a little more personal—a feat few can achieve with words alone."

Booklist, February 1, 2014:
"This is more than just Laila's story; rather, it is a story of context, beautifully written (by a former undercover CIA agent), and stirring in its questions and eloquent observations about our society and that of the Middle East."

Bulletin of the Center for Children's Books, February 2014:
"Timely, relevant, and fascinating, Laila's story offers readers an accessible understanding of the seemingly intractable nature of Middle East politics. An equally fascinating additional note by Dr. Cheryl Benard offers more real-world context for Laila's fictional but very credible position. Resources for further research are included."



"This story is important on so many levels. It invites readers to contemplate paradox and contradictions in ways that few books do: how a friend's loyalty trumps her annoying habits; how you can love your country and still be honest about its shortcomings; how betrayal might be justifiable. But mostly it's a touching, suspenseful story about two children who don't belong anywhere. Every American should read this book. It's an eye-opener." —Suzanne Fisher Staples, Newbery Honor-winning author of Shabanu

"It's a story both foreign and familiar, global and intimate. A tense chess game where you'll think you know the final moves only to learn you've been outsmarted."  —Dana Reinhardt, award-winning author of The Things a Brother Knows