Volcanoes: Mountains That Blow Their Tops (Penguin Young Readers, Level 3) (Paperback)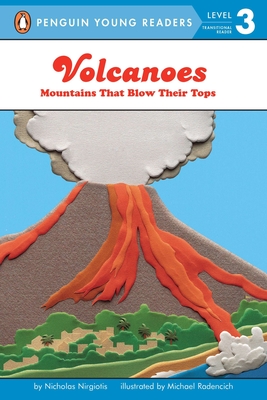 $4.99
Email or call for price.
Description
---
It is a quiet day on an island. Then suddenly a mountain blows its top! It is a volcano. How does it start? What happens next? Read this amazing book and find out.
About the Author
---
Nicholas Nirgiotis is a published author of children's books. Some of the published credits of Nicholas Nirgiotis include An All Aboard Reading Station Stop 3 Collection: Extreme Nature (All Aboard Reading) and No More Dodos: How Zoos Help Endangered Wildlife.