Robert Ludlum's (TM) The Arctic Event (Covert-One Series #7) (Mass Market)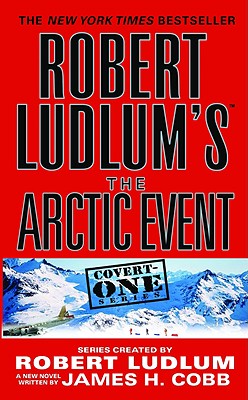 $7.99
Email or call for price.
Description
---
On a remote island in the Canadian Arctic, researchers discover the wreckage of a mysterious World War II-era aircraft, a discovery that forces the Russian Federation into a shocking admission. The unmarked plane is a Soviet strategic bomber that disappeared with its crew more than fifty years ago while carrying two metric tons of weaponized anthrax.

Desperate to prevent a political and diplomatic firestorm, the U.S. president dispatches a Covert-One team led by Lieutenant Colonel Jon Smith to the crash site. But others have reached the frigid, windswept island first, including an international arms dealer and his crew of vicious mercenaries. As for the Russians, they are lying: a second, even deadlier secret rests within the hulk of the lost bomber, a secret the Russians are willing to kill to protect. Trapped in a polar wilderness, Smith and his team find themselves fighting a savage war on two front--against an enemy they can see and another hiding within their own ranks.
About the Author
---
Robert Ludlum was the author of twenty-seven novels, each one a New York Times bestseller. There are more than 225 million of his books in print, and they have been translated into thirty-two languages. He is the author of The Scarlatti Inheritance, The Chancellor Manuscript, and the Jason Bourne series -- The Bourne Identity, The Bourne Supremacy, and The Bourne Ultimatum -- among others. Mr. Ludlum passed away in March 2001. To learn more, visit www.Robert-Ludlum.com.

James Cobb, a longtime mystery/thriller writer, is a graduate of the University of Puget Sound and an avid student of militaty history and technology. He is a member of the United States Naval Institute and the Navy League. He lives in the Pacific Northwest.
Praise For…
---
"Don't ever begin a Ludlum novel if you have to go to work the next day."—Chicago Sun-Times

"Welcome to Robert Ludlum's world...fast pacing, tight plotting, international intrigue."—Cleveland Plain Dealer

"Packed with all the classic Ludlum elements...the intricately engineered plot thunders forward at breakneck pace. Bottom Line: Perfectly executed."—People (on the Altman Code)