My Thirteenth Winter: A Memoir (Paperback)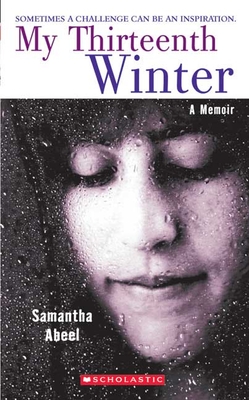 $7.99
Email or call for price.
Description
---
In this beautiful and chilling memoir, twenty-five-year-old Samantha Abeel describes her struggles with a math-related learning disability, and how it forced her to find inner strength and courage.Samantha Abeel couldn't tell time, remember her locker combination, or count out change at a checkout counter -- and she was in seventh grade. For a straight-A student like Samantha, problems like these made no sense. She dreaded school, and began having anxiety attacks. In her thirteenth winter, she found the courage to confront her problems -- and was diagnosed with a learning disability. Slowly, Samantha's life began to change again. She discovered that she was stronger than she'd ever thought possible -- and that sometimes, when things look bleakest, hope is closer than you think.
About the Author
---
Samantha Abeel was a gifted child who excelled at language arts, yet she often had trouble with seemingly simple math problems. In her seventh-grade creative writing class, Samantha found refuge from the endless classes focused on math, measurements and algebra. When her parents enlisted the aid of an English teacher to help Samantha focus on her strength by creating writing assignments to be critiqued, she began the project that would become her first book, Reach for the Moon.